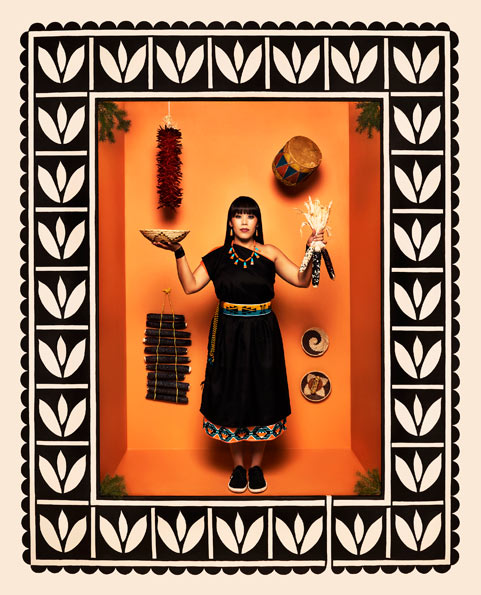 Rainmaker Gallery is currently showing a selection of paintings, fine art prints and photographs chosen for their seasonal palette of rich autumnal oranges, reds and golds.
The featured artwork, 'JULIA', is a portrait of a young woman from the Cochiti Pueblo tribe, photographed by Chemehuevi fine art photographer Cara Romero. Julia stands in a specially constructed, life size box surrounded by carefully chosen objects important to her culture. The indigenous blue, red and white corn, glorious red chillis, evergreen spruce boughs and woven baskets reveal a contemporary culture still deeply connected to the seasons and the natural world.
This autumnal show also in includes paintings by Marla Allison, Nocona Burgess, Del Curfman and Billy Hensley, and fine art prints by Jordan Ann Craig, Linda Lomahaftewa and Preston Singletary.