RAINMAKER Gallery is the UK showcase for contemporary Native North American Indian art and jewellery. Situated on the border of Redland and Westbury Park in North Bristol, Rainmaker Gallery is a celebration of the very best in contemporary Native American art and design. Through artist talks, events and exhibitions Rainmaker promotes awareness, education and cultural exchange. The gallery exhibits original paintings, drawings, fine art prints and photography, and carries a superb collection of high quality handmade American Indian jewellery, Zuni fetish carvings and Pendleton blankets. We curate, procure and consult for museums, cultural institutions, arts organisations and collectors in the UK and abroad.
RAINMAKER was founded by Joanne Prince in 1991 to provide an opportunity for Native North American Indigenous voices to reach the UK. It all began with a desire to share the rich diversity of Native American arts and cultures and to extend public awareness far beyond the ubiquitous narrow stereotype. Our first gallery was in the leafy Manchester suburb of West Didsbury, where we introduced Native Art to a fascinated and enthusiastic audience. During the Manchester years, Jo became Director of the Tony Abeyta Gallery in Taos, New Mexico, further deepening her experience of Native arts and cultures. Since launching Rainmaker at the fearless age of 26, Jo has made it her life's work to ensure that contemporary Native American art is continuously exhibited in England. She has curated numerous solo and group exhibitions enhanced by her immersion in and understanding of Native communities and by collaborations with other specialist curators and academics.
"I divide my time between England and North America where I live and work within the Native community. I count amongst these artists and their families some of my closest friends whose boundless warmth, generosity, hospitality and creativity endlessly enriches my life."  J.P.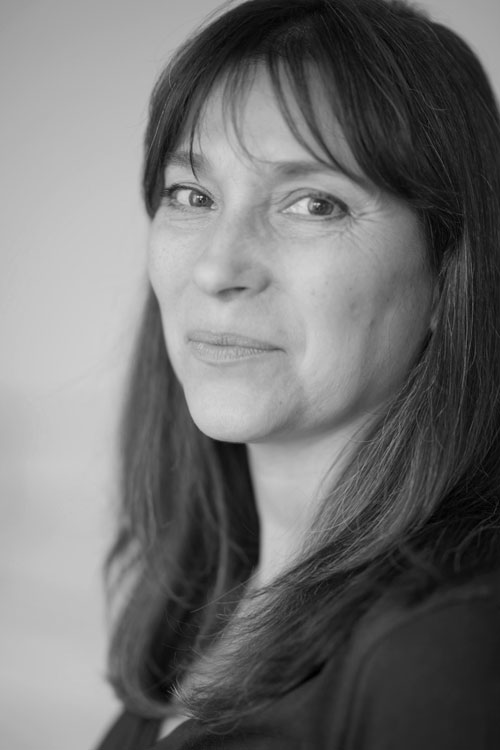 Our Bristol gallery opened in 2008 and has hosted many visiting artists, including Tony Abeyta, Marcus Amerman, Edgar Heap of Birds, America Meredith, Sarah Sense, Chris Pappan, Debra Yepa-Pappan, Nocona Burgess, Cara Romero, Diego Romero, Del Curfman, Marla Allison, Yatika Fields, Pat Pruitt, George Alexander, Jordan Ann Craig, Cannupa Hanska Luger and Leah Mata Fragua. Rainmaker exhibitions encompass visiting artists, guest lectures, artist talks, workshops, film screenings and panel discussions and offer unparalleled opportunities for real cultural exchange.
"Our visit to Bristol was one of the most memorable times for the 3 of us. We talk about our trip all the time, and hope to get back to England someday, especially to see our good friend Joanne Prince. She does such an amazing job promoting Native artists, our art, and educating her town about NA people. So if she ever asks you for work to show, that is something special, do not pass up that opportunity!" Debra Yepa-Pappan
30 year anniversary!
In 2021 we celebrate thirty years since the launch of Rainmaker. Thanks to the endless talent emerging from Indian Country, throughout the last three decades we have been able to exhibit thousands of extraordinary works of art, host dozens of artists, nurture numerous collectors and adorn innumerable people with exquisite jewellery.
In these pandemic times, our plans to mark this 30 year milestone have been impacted. However, we very much want to thank everyone who has been involved in the success of Rainmaker Gallery from our early years in Manchester through to our current Bristol home.
As a heartfelt thank you we commissioned a limited edition pendant in collaboration with Laguna Pueblo metalsmith Pat Pruitt. These pendants will be sent as gifts to artists and colleagues, and a small number are available to purchase in in the gallery.
To all our valued customers, we send you sincere thanks for supporting and empowering us to bring Native artists to the attention of a wider audience. We simply could not have survived and thrived for thirty years, through good times, recessions and now a pandemic, without your appreciation and active support. Thank you for joining us on this incredible journey!
Now and in the future
For over 30 years Rainmaker has been the only dedicated contemporary Native American art gallery in the UK and Europe but our future is under threat and we need your help now! Click this link to learn more: https://gofund.me/ae873161
Merging with the cycles of nature, directly and through the medium of art, is always a healing and nurturing experience, especially valuable in these uncertain times. Due to covid-19 we have cancelled and postponed exhibitions repeatedly over the last year. Going with the flow, until the situation resolves, we are adopting a changing cycle of group shows celebrating the seasons. Throughout the year we aim to revisit works, selected in accordance with a seasonal colour pallet, from each of the artists we have had the privilege to work with over the decades.
Subscribe to our newsletter