Gallery launch events – 27th September 2022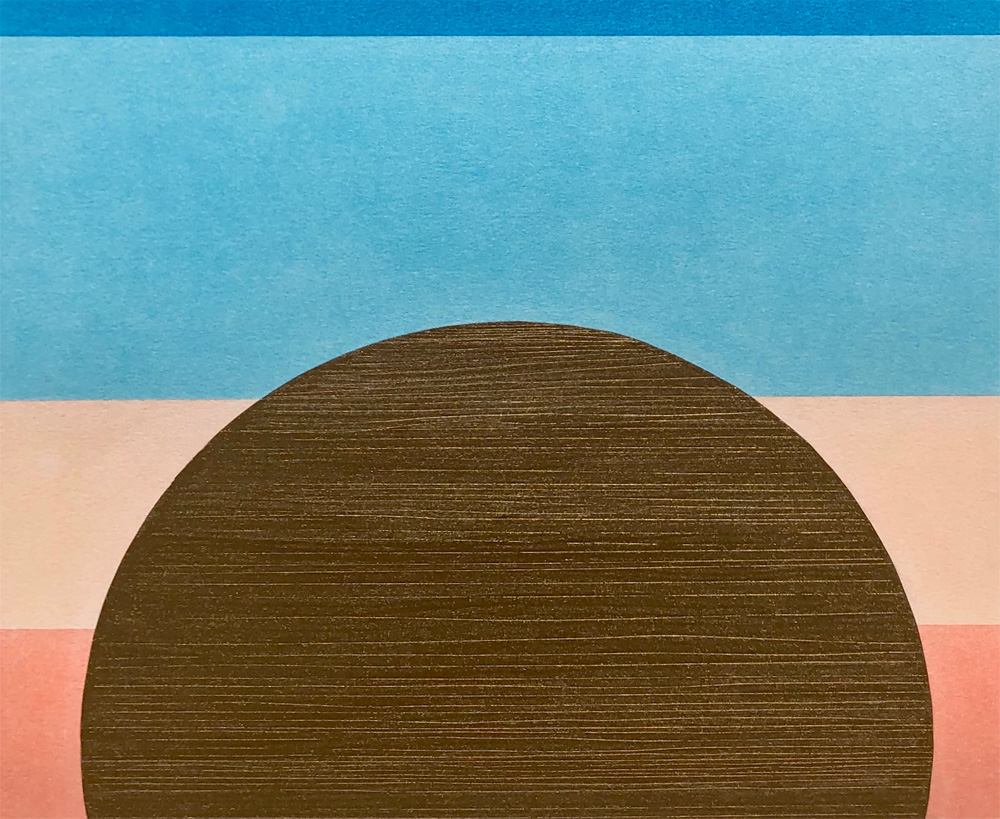 It is with immense joy and gratitude that we invite you to join us on Tuesday September 27th to celebrate the official launch of our new Bristol gallery space!
The launch will be attended by three visiting artists and their families from the USA. We are delighted to welcome to Bristol Jason Wesaw and Douglas Klemm from the Potawatomi Nation and Diné sculptor Jazmin Novak.
Events start at 2pm with an artist talk by Jason Wesaw (see below), followed by the opening of the exhibition 'Keepers of The Fire'.
Please join us all to celebrate this new phase in the journey of Rainmaker Gallery and the rise of Indigenous art.
Artist Talk with Jason Wesaw
2pm – 3pm at Rainmaker Gallery
Hear multi-disciplinary artist Jason Wesaw speak about his art and Potawatomi culture.
"History is important, yes. But in my work, it is a means to an end to call notice to our continued presence in the land that nurtured us since the beginning of time. My work is intentionally bright, simple, and abstract because I seek to create in a visual language that blows up the stereotype of looking at Native Americans through a black and white lens." JW
This event will take place in the gallery at 2pm, followed by a Q&A when you can ask questions of both Jason Wesaw and Douglas Klemm.
There is a cost of £10 per person for this talk.
To book please email jo@rainmakerart.co.uk or call the gallery on 0117 973 0398.
Keepers of The Fire
The Potawatomi Nation are known as the Keepers of The Fire amongst the tribes of the Three Fires Confederacy and we are honoured that the first exhibition in our new home brings together the work of two artists from Pokégnek Bodéwadmik (Pokagon Band of Potawatomi Indians), Jason Wesaw and Douglas Klemm.
Both artists express a profound connection to and respect for the land. The minimalist drawings of Jason Wesaw are juxtaposed with richly textured landscape paintings by Douglas Klemm.
Through expanses of carefully chosen colour drawn with oil pastel on incised archival paper, Wesaw describes a deep connection to nature and his ancestral homelands.
"The bold colors and simple patterning lend itself to a visual language that comes across more meditative and reflective in the way we all feel when seeing a beautiful sunrise or looking out across a vast expanse of mountains. It is this amazement, this wonder, that is at the heart of our relationships in the natural world and forms the core of our identity as 'Keepers of the Fire'."  Jason Wesaw
As a landscape artist Klemm is directly inspired by the natural world.
"Composition is very important as are the design elements of form, line, color, value, shape, texture, rhythm, repetition and balance. If I use a photo reference, it must be one I have taken myself. I need to be on-site to experience the energy, details and spirit of the land." Douglas Klemm
This exhibition encourages us all to be more respectful of the lands that we inhabit.