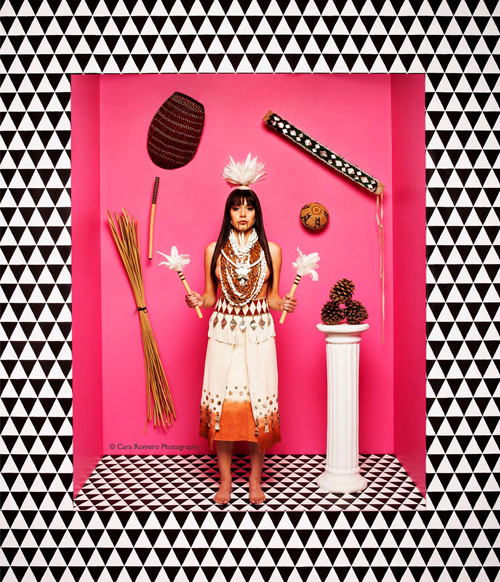 Rainmaker Gallery is celebrating 30 years of exhibiting contemporary Native American art in the UK. Throughout the year the gallery will be showing artworks selected in accordance with seasonal colour pallets, including as many artist from the three decades as possible. This spring exhibition is filled with joyful spring greens, blossom pinks and sunshine yellows.
Artists include: Marla Allison (Laguna Pueblo), Del Curfman (Crow), Monty Little (Diné), Dan V Lomahaftewa (Hopi & Choctaw), Linda Lomahaftewa (Hopi & Choctaw), America Meredith (Cherokee), Cara Romero (Chemehuevi), Phillip Vigil (Jemez Pueblo & Jicarilla Apache), Jason Wesaw (Potawatomi), Debra Yepa-Pappan (Jemez Pueblo & Korean).
This exhibition features a photographic image 'WAKEAH' by Cara Romero which has recently been added to the permanent collection of MoMA (The Museum of Modern Art, NY).