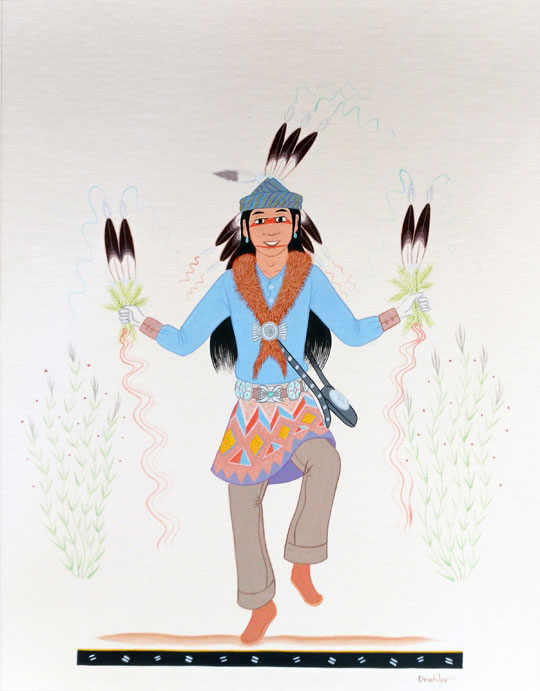 Our 2022 spring exhibition will be the last in our current gallery home. The artworks are chosen for their joyful colours in celebration of the happy times we have spent here throughout the last sixteen years. The show brings together the work of several artist, some new and some familiar. It includes Cara Romero's photographic portrait 'WAKEAH' which is also in the collection of MoMA NY. There are acrylic paintings by Marla Allison, Nocona Burgess, Myron Denetclaw and Jasmine Coe, and works on paper by Monty Little, Philip Vigil and Debra Yepa-Pappan.
End of an Era
For over 30 years Rainmaker has been the only dedicated Native Art gallery in the UK but our Bristol space is under new ownership and we need to relocate. This is our chance to find a premises befitting the world-class art and artists that we represent.
How you can help
Please click this link: https://gofund.me/ae873161
Read, donate and share widely.
Be part of the next chapter of Rainmaker Gallery!