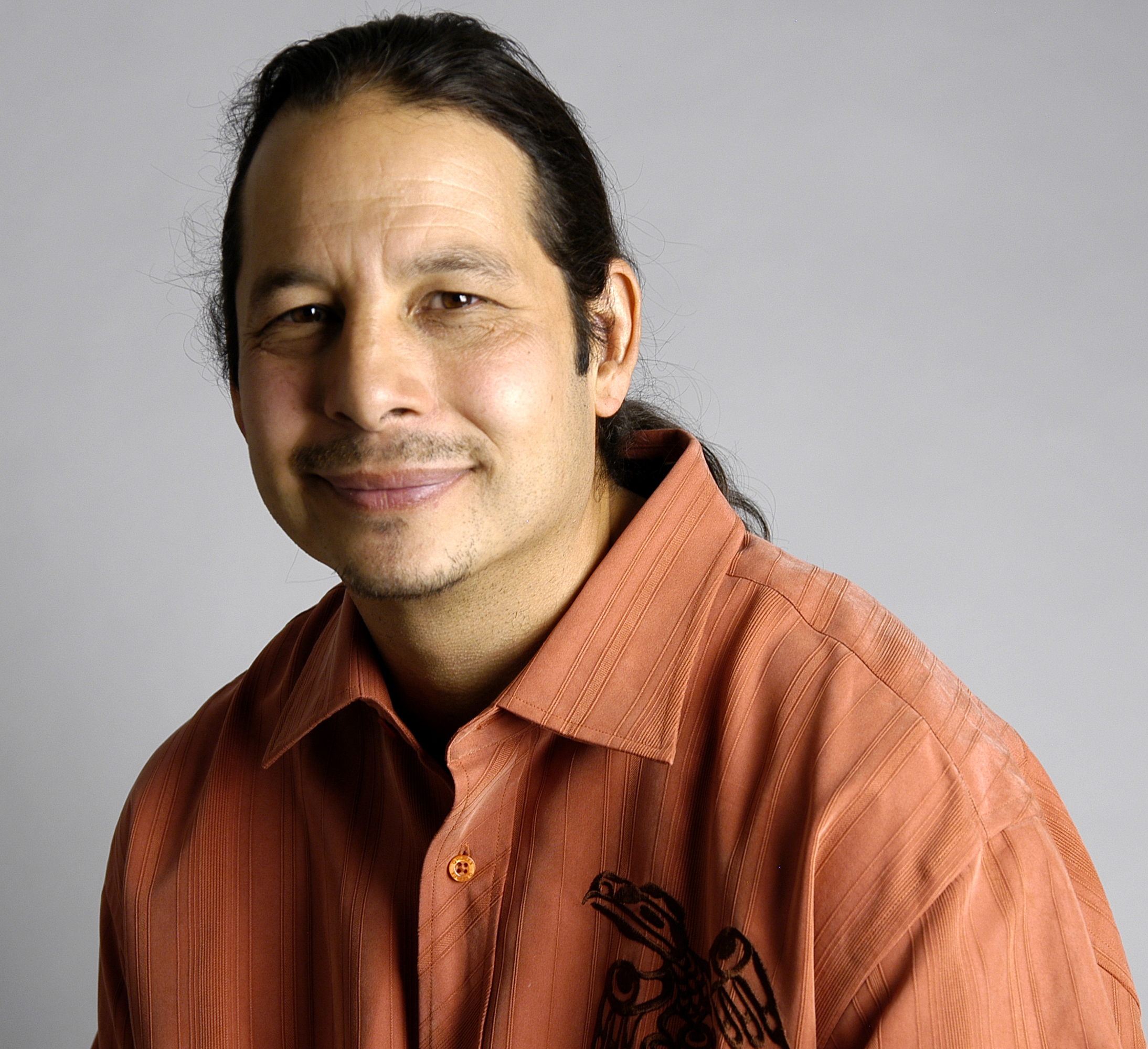 Diego Romero
Diego Romero (Cochiti Pueblo) was born in Berkeley, California in 1964. Although raised in Berkeley, he spent summers in his ancestral homelands of Cochiti Pueblo with his paternal grandparents. After finishing high school he settled in New Mexico where he attended the Institute of American Indian Arts in Santa Fe. He went on to receive his BFA from the Otis College of Art and Design and an MFA at the University of California in Los Angeles. Diego Romero now lives in Santa Fe, NM with his wife, fine art photographer Cara Romero, and their children.
Diego Romero is well known for his ceramic vessels which elevate Pueblo life to Olympian stature. He draws on historical oral traditions as source material and distinguishes his work from more traditional Pueblo pottery by the use of a narrative style influenced by comic books and popular culture.
"I didn't want to use sacred imagery out of respect for my tribe, so I was forced to develop other alternatives […]. I'm attracted to the narrative of Greek pottery; they elevated the hero to a superhero. I think that I have developed a narrative and a voice. I like these little cartoony, political comics on the bowls and I like the fact that I can make fun and comment on the history of the Pueblo people at the same time." Diego Romero
The spectacular pot depicted here is titled "American Diastrophism". It was commissioned from the artist by Rainmaker Gallery for The Bristol Museum and Art Gallery permanent collection.
Diego Romero's distinctive pottery can be found in numerous museums' collections including the Denver Art Museum in Colorado and the Metropolitan Museum of Art in New York, the British Museum in London, the Cartier Foundation in Paris, the National Museum of Scotland in Edinburgh and The Bristol Museum and Art Gallery, UK.