EMERGENCE, 16th June – 26th September 2020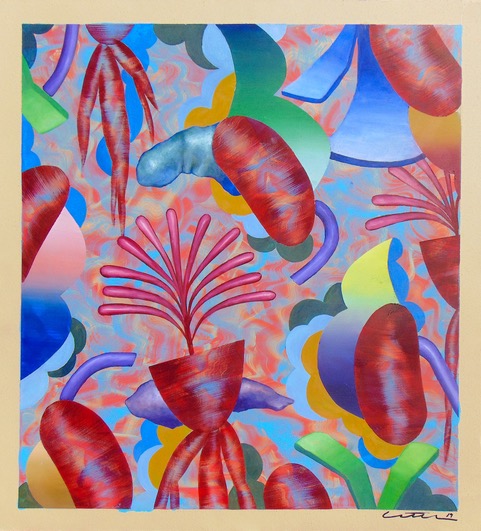 'Emergence 2020' marks the re-emergence of our communities from the confines inflicted on the world by the Covid-19 virus. The works selected for this exhibition reference healing, ceremony, meditation, nature and resilience by eight artists from tribes across the USA.
This group show introduces organic works on paper by Monty Little (Diné) and includes ledger drawings by Chris Pappan (Osage, Kanza & Sioux), minimalistic oil pastel drawings by Potawatomi artist Jason Wesaw, potent photographic portraits by Chemehuevi artist Cara Romero, contemplative acrylic paintings by Marla Allison from Laguna Pueblo, dynamic works by Osage painter Yatika Starr Fields, meditative serigraphs by Northern Cheyenne artist Jordan Ann Craig and a touching portrait of tribal elder 'Edna' by Luanne Redeye (Seneca).