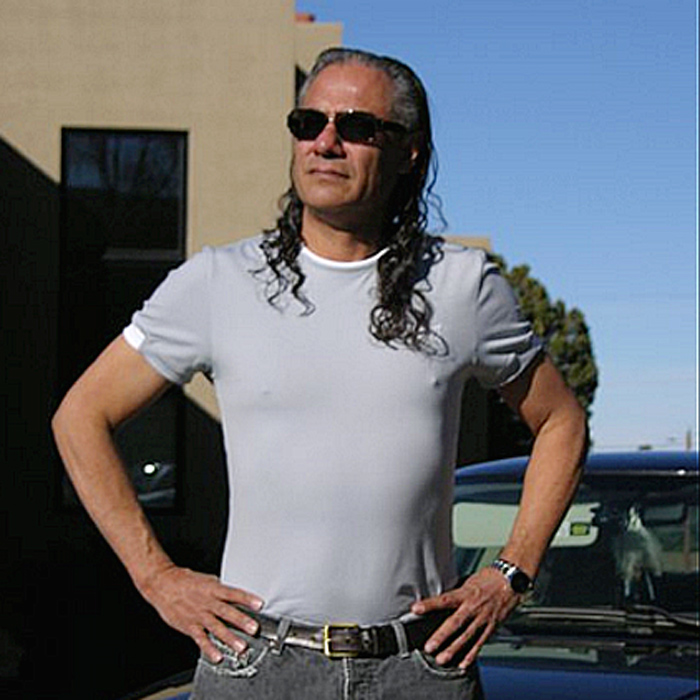 Marcus Amerman
As a 2014 United States Artists Fellow Marcus Amerman is recognised as one of America's most accomplished and innovative artists. United States Artists (USA) invests in the fundamental value individual artists contribute to American society.
"I believe there is another world beyond this one. We tend to imagine an impregnable wall separating these worlds, but I think of my role as an artist as being a clouded window in that wall. I seek to be the open door."
Marcus Amerman is a multi-faceted artist, unfetterd by the limitations of any one medium, mindset or cultural expectation. Performance art, fashion design, film, sculpture, beadwork, painting and conceptual installation are just some of the choices in his repertoire. Marcus frequently repatriates misappropriated Indian imagery and identity by any conceivable means. He may bead colour into historical pictures of famous or nameless people, collage two dimensional cartoons onto vibrant canvases or re-stage old Edward Curtis photographs with friends, acquaintances and modern day articles. Marcus Amerman is most recognised for his exceptional beadwork which can be found in numerous museum collections throughout North America.
"Sometimes when I mention that I am an artist to a stranger, they'll often ask 'What do you make?' I tell them 'I make excitement".