WE ARE NATIVE WOMEN 23 March – 31 May 2017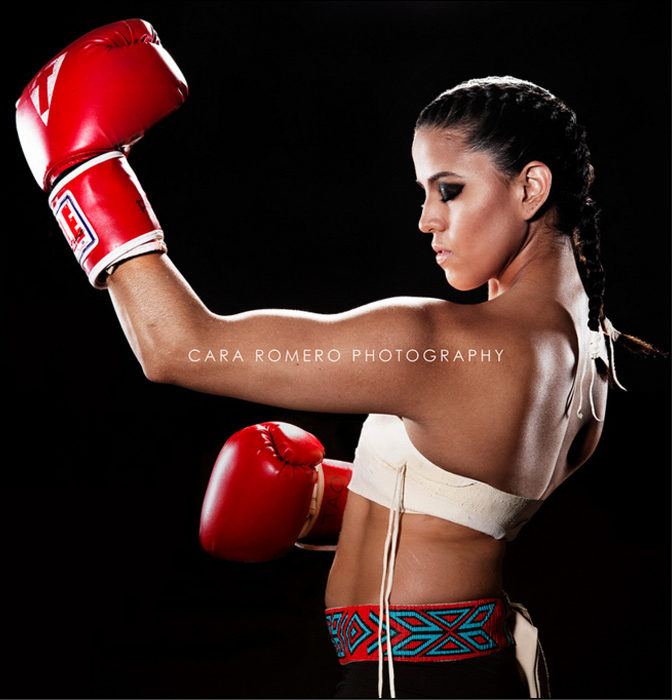 Celebrating Native American women on the 400th anniversary of the death of Pocahontas.
Artist Talk with Marla Allison, 23rd march 3-4pm
Exhibition opening with Marla Allison, 23rd March 6-8pm at Rainmaker Gallery.
We Are Native Women celebrates the strength and diversity of Native American women through the recent work of twelve contemporary Indigenous North American artists from the USA and Canada.
2017 marks the 400th anniversary of the death of Pocahontas in Gravesend, Kent. Famous for her involvement with the English settlers in Jamestown, she is probably the only Native American woman who most British people could name. The popular treatment of Pocahontas, most notoriously in the Disney films, has propelled her to become the poster girl for Native American culture. The way in which the figure of Pocahontas (in fact and in myth) has come to dominate our understanding, and has eclipsed the numerous Native American women whose real lives are as worthy of our attention, is the motivation for this exhibition which aims to move beyond Pocahontas, to release her from the symbolic duty of standing for all Native American women. Crucially, the exhibition challenges the cult of celebrity associated with figures like Pocahontas and asks us why we insist on warping our understanding by viewing complex issues through the distorting prism of a single individual.
"Dooming a person's existence to that of a stereotype is worse than never having lived at all." Shan Goshorn
The artworks in We Are Native Women depict women of all ages, strong, powerful, nurturing, caring, desirable, provocative, dangerous, real and supernatural. It highlights individual and communal struggles, concerns and life choices of women from several Native cultures across the continent.
"From a very young age, Chemehuevi women are taught that their innate strength as a woman and life giver is all-powerful, maybe sometimes even supernatural, and we are respected as equals in Chemehuevi society. We hold power in government and historically in battle. This unique perspective shows up throughout my art. It is always my intention to visualize this inherent Chemehuevi belief in the all-powerful, supernatural strength of women." Cara Romero
Featured artists include Marla Allison (Laguna Pueblo), Alison Bremner (Tlingit), Sierra Edd (Navajo/Diné), Shan Goshorn (Cherokee), Shelley Niro (Mohawk), Chris Pappan, Debra Yepa-Pappan (Jemez Pueblo & Korean), Luanne Redeye (Seneca), Cara Romero (Chemehuevi), Kali Spitzer (Kaska Dena & Jewish), Eugene Tapahe (Navajo) and Zoe Urness (Tlingit & Cherokee) .
The exhibition includes a range of media, from painting, printmaking and photography to basket weaving.
We Are Native Women is curated by Dr Stephanie Pratt, Cultural Ambassador for the Crow Creek Dakota Tribal Council and Joanne Prince, Director of Rainmaker Gallery. It is one of several events happening across the country under the umbrella of 'Pocahontas 2017' co-ordinated by the Big Ideas Company.