WINTER TREES, 14 November – 29 February 2024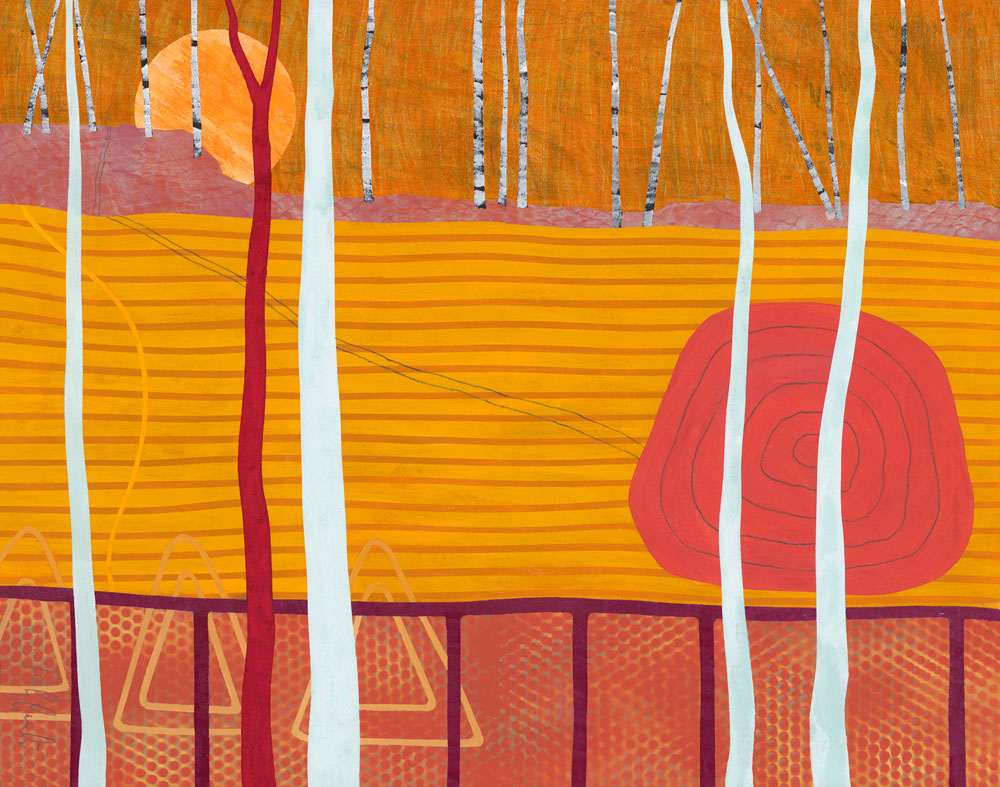 https://www.rainmakerart.co.uk/product/winter-trees-2021-by-rick-grimster/Rainmaker Gallery is delighted to welcome back Mvskoke artist Rick Grimster for his second solo exhibition 'Winter Trees'. In this exhibition Grimster presents a series of acrylic paintings created over a period of eleven years in his Cotswold home.
Grimster's life story is as captivating as his paintings that elevate the English landscape with an instinctive and unbridled joy of colour and a love of nature aligned with his Native American heritage.
Richard Geoffrey Grimster is a citizen of the Muscogee (Creek) Nation. He was born in 1945 and adopted by an English couple. His birth father, Freeman Marshall (1909-2000), was a Native American GI based in England during World War II.
Grimster graduated from Cheltenham School of Art in the 1960s, and gained an MFA from Birmingham Polytechnic. An intensely private man, he has continued to make art throughout his life without any intention of exhibiting his work, until this year.
In March 2023 Grimster's art was seen by the world for the very first time. His spring exhibition 'Belonging' sold out and his early abstract works from the 1970s are now earmarked for a solo show at a museum in the USA.
'Winter Trees' reveals the artist's powerful affinity with trees, the land and the natural world. It is a celebration of the unexpected magic that is happening in the winter of his life.

"The last year has been magical. A fulfilling experience that came so unexpectedly." – Rick Grimster
Limited Edition Prints
limited edition prints of four paintings in the exhibition are available to purchase here: