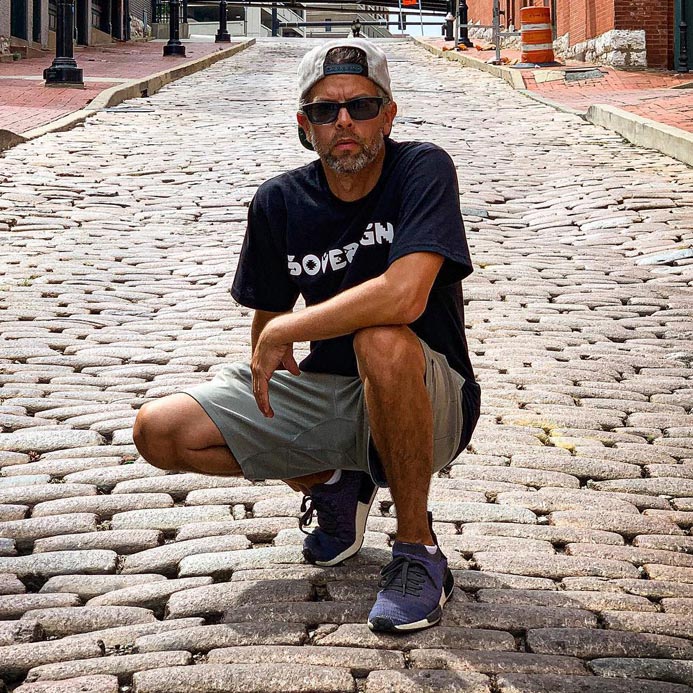 Jason Wesaw
Jason Wesaw is an enrolled member of the Potawatomi Nation in the Great Lakes region of the United States. His art practice spans many mediums including ceramics, textiles and works on paper. Wesaw frequently blurs the boundaries between mediums by applying techniques more often associated with a different art from. For example, he may cut into paper as though it were clay creating a textile like effect.
In 2019 Jason Wesaw created eight works on paper for the winter exhibition Pattern at Rainmaker Gallery. He is currently working on a solo exhibition which we hope to announce once the current pandemic subsides.
"In art and life, I walk a path that is immersed in my tribal culture. The oral history of my elders and our traditional spirituality are guideposts for how we can successfully live a life of balance. The color and symbolism in my work comes from these old teachings or from relationships to land and spirit…. I work in a way that affirms a tribal culture and identity that is ever evolving; we are not stuck in the past, but remain a living, growing, and vibrant People." JW
"Patterns, or rather cycles, are a foundational aspect of traditional Potawatomi life in the Great Lakes of the United States. Our lifeway has always been centered on the seasonal, cyclical movements of Mother Earth. Each new season ushers in a specific set of awareness, ceremonies, and chores that dictate our being, in both a physical and spiritual sense…..My observations of the beauty in these cycles, these age-old patterns, are the basis for much of my art. I create work in various mediums, including ceramics, textiles and  works on paper. Often, the works play off of each other, creating a language that stretches the mediums into a complimentary visual aesthetic……Though abstract and minimalist in approach, I implore on the viewer to stop for a moment and look at the complex beauty in nature around them, to listen for the voice that speaks not to the ears, but to the heart. It is the steady, gentle sound of the spirit in the land that translates itself here, on to these sheets of paper." JW.
Rainmaker Gallery Exhibitions featuring George Alexander